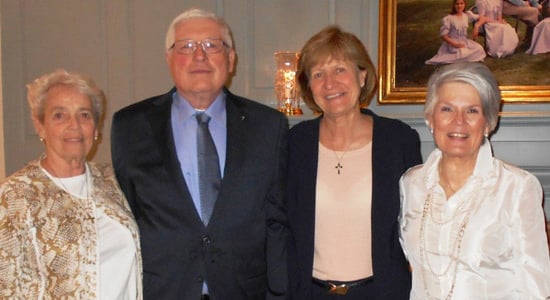 Bill and Mary Noel Page (pictured here with RENEW Assistant Director Sr. Honora Nolty at far left and RENEW President Sr. Terry Rickard, second from right).
"I believe..."
"I believe in the mission and purpose of RENEW International. Through the years RENEW has strengthened my Catholic identity and helped me navigate through the rough spots of life. For Bill and for me the greatest gift we can leave our children and grandchildren is the gift of our beloved Catholic faith. RENEW has and continues to inspire and assist us on our journey."

— Mary Noel Page

Bill and Mary Noel Page have supported RENEW for years, often opening their home to RENEW supporters and staff. Bill joined the Capital Campaign Steering Committee, and the Pages have made a lead gift to the Campaign.
READ MORE
The Impact of Your Gift

$3,000
Bring a RENEW process to one parish; including step-by-step guides, books, digital, audio, and visual materials.

$300
Bring a start-up kit for a RENEW process to a parish in need.

$120
Bring faith sharing to a small group, either in a parish or on a college campus.

$10
Bring one RENEW faith-sharing book to a prison inmate.
The Cushman Foundation
The James and Loretta Colotto Foundation
Le Moyne College: Madden School of Business
The George Link Jr. Charitable Trust
The Lynch Foundation
William T. and Marie J. Henderson Foundation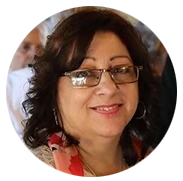 Unique opportunity to see God's vision
RENEW provides a unique opportunity to see God's vision in a new way. Our small church groups at Holy Trinity read, learn and participate in programs that address current subjects such as climate crisis, in Creation at the Crossroads, and the clergy sexual abuse crisis, in Healing Our Church. Both are fresh, brutally honest, and encourage God's people to learn, speak, and pray as well as to take steps to forward and live Jesus' Gospel. Parishioners respond well to this model and participate fully. They look forward to the gatherings and the material presented.
Donna Carrai Marra