Capital Campaign
The Forward at 40 Capital Campaign was launched in January 2018 to fund 4 priorities: engage youth adults in the Church; grow our Faith and Work Groups; strengthen our endowment; and build out infrastructure. Our goal is to raise $4 million in 3 years. The amount raised to date is more than $3 million.
Why Give?
Your gift makes the work of RENEW International possible. Help us continue to act as agents
of the reform and renewal that are so needed in the Church today.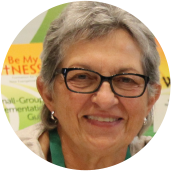 Forward-looking and fresh approach
RENEW has a forward-looking and fresh approach to bringing the Catholic community together and helping it heal. I highly respect the organization's leadership and staff, especially Sister Terry. She is driven to making RENEW's mission succeed and she knows how to bring spirituality to a relatable level to all, critical in renewing our connection to the Church and faith.