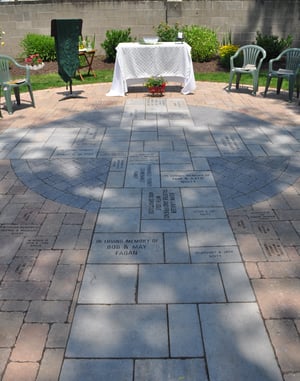 RENEW's Tree of Life Prayer Garden
Honor your loved ones
Located on the grounds of RENEW's New Jersey headquarters, our beautiful Tree of Life Prayer Garden is a peaceful space for prayer. The centerpiece of the garden is a large pathway and Cross, comprising engravable granite paving stones.
Honor someone special in your life, living or deceased, with a paver inscription. Your intention will be remembered at every Mass and prayer service offered at RENEW throughout the year. You are always welcome to visit the prayer garden.
PAVERS AVAILABLE:
Medium paver in cross (13" x 13") $600
Small paver in cross (6.5" x 13") $500
Large paver in walkway (12" x 12") $500
Medium paver in walkway (6" x 12") $250
Small paver in walkway (6" x 9") $150
ALSO AVAILABLE:
Teak Bench with inscription $2000
Statue $500
To order, please

click here

or call 908.769.5400 x104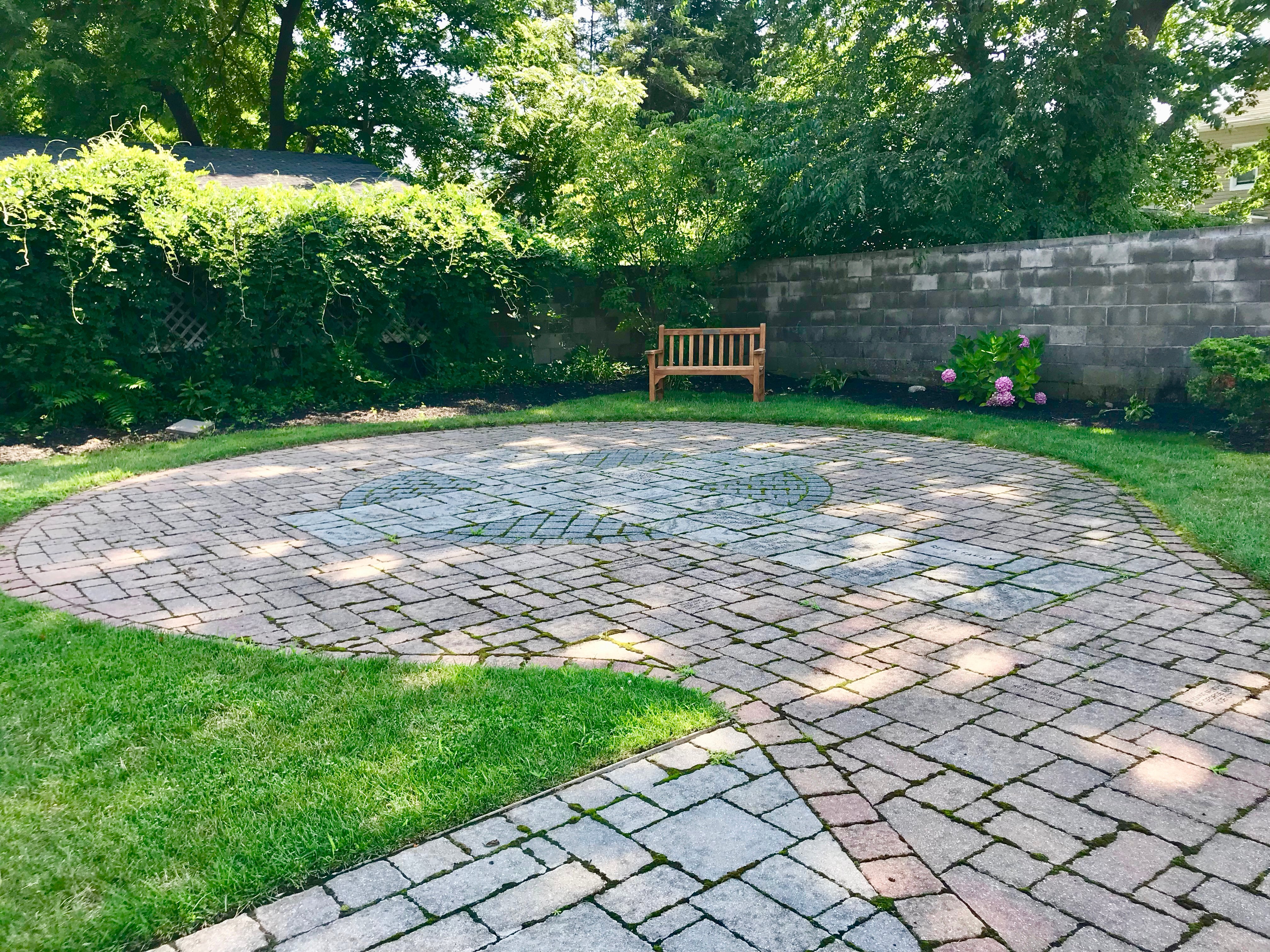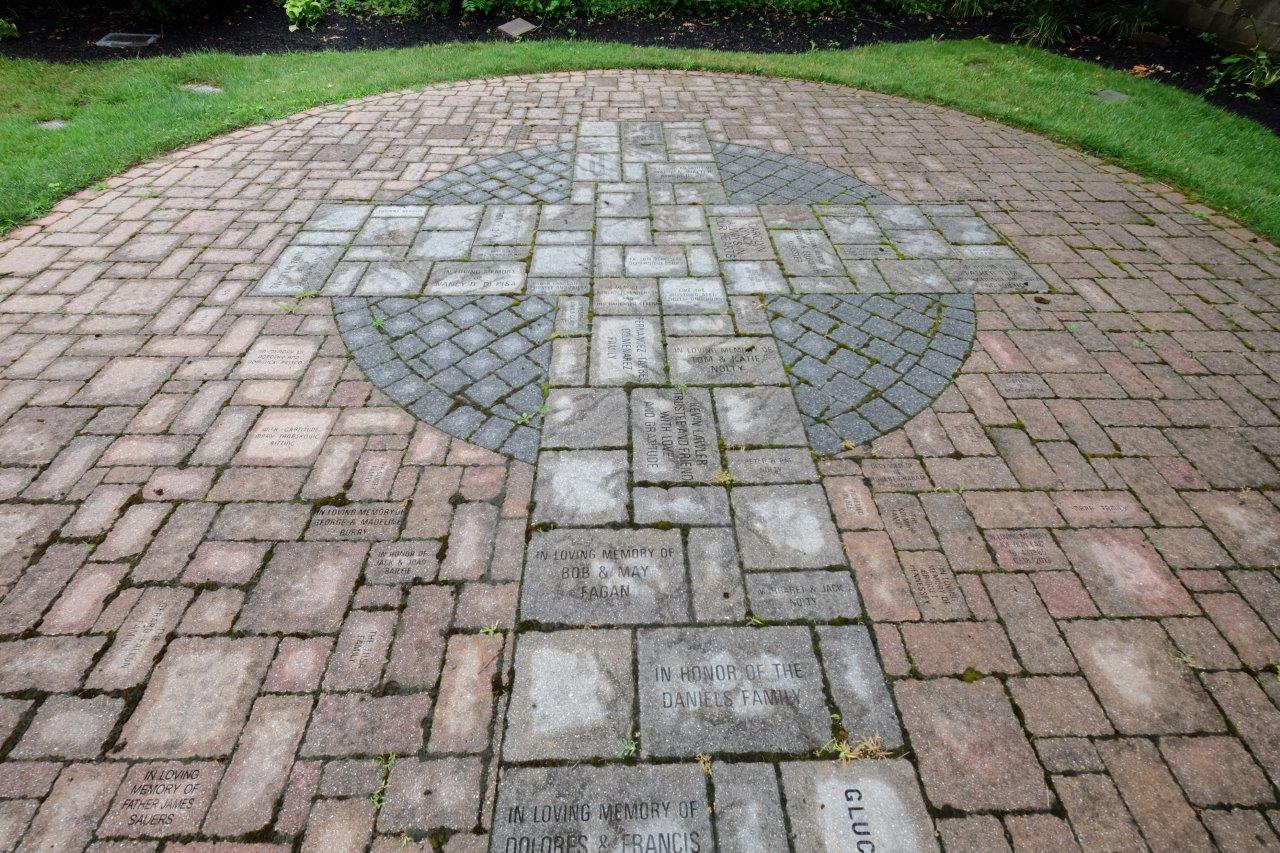 Questions?
Contact the Development Office at 908-769-5400 ext. 104.